The Art of Listening: Spoken Word Faciliation
Ready and equipped with pencil and paper in hand. Deep listening is practiced to capture wisdom in the room. Words are quickly transformed into a spoken word poem and performed live on the spot.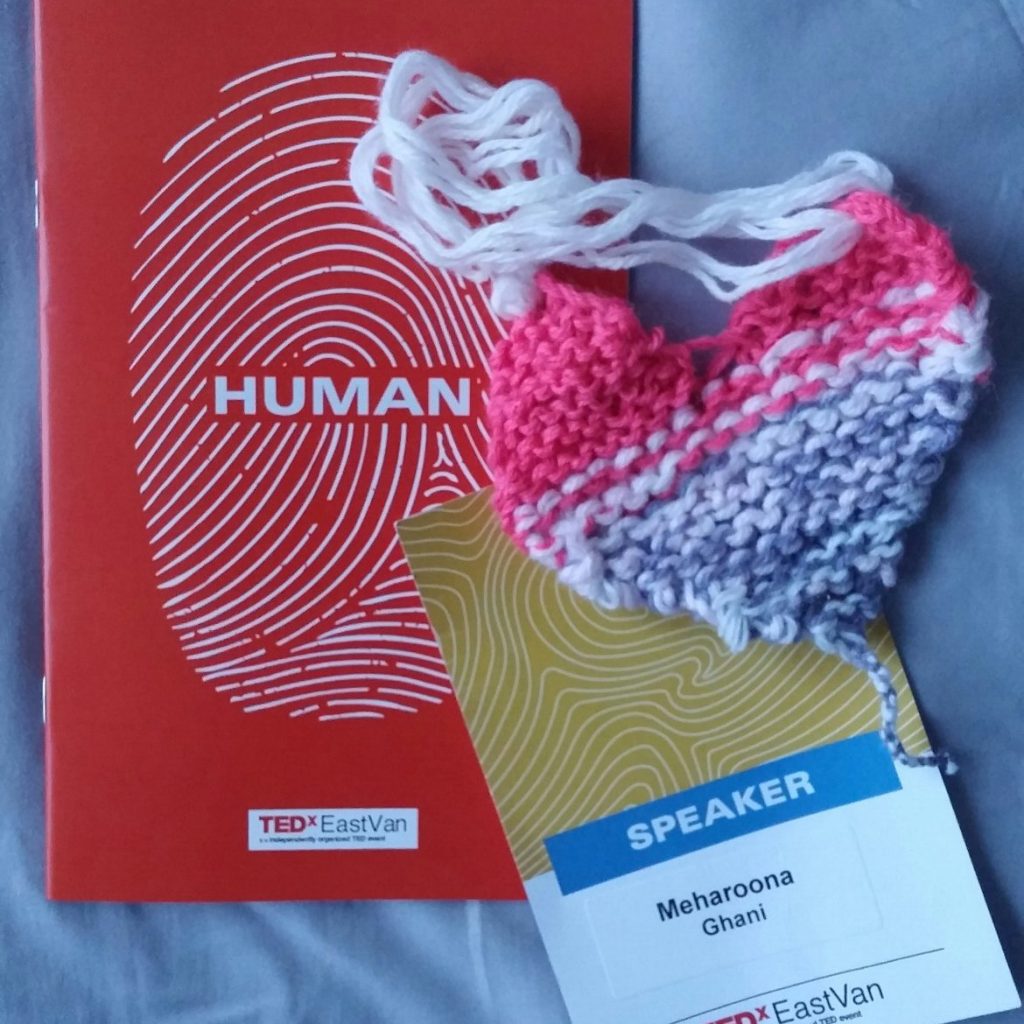 Would you like your event, conference, meeting, dialogue, seminar, or planning sessions to be unique?
Meharoona Ghani captures and synthesizes an essence that supports speakers, groups, and individuals to make them feel seen and heard.
With her belief of every human being wants to be seen and heard, Meharoona Ghani used the Art of Listening: Spoken Word Facilitation at TEDxEastVan – to compose a spoken word poem in real time of what she heard 11 speakers share. She then performed on the spot! Enjoy the results!
I attended a 2-day conference which ended with a lovely surprise. Unbeknownst to us, Meharoona was 'on assignment' to listen deeply to the conference experience and close the conference with her own spoken word summary. Meharoona's ability to capture the essence of what was going on for all of us and to succinctly and poetically 'speak' it to us was brilliant. I was personally touched by her words and found it to be a highlight of the overall conference and one of the best conference closings I've ever experienced.

The Unlimit Group, Leadership Trainer, Executive Coach

Meharoona converts deep listening into beautiful poetry. She has accompanied many of my speeches with her spoken word facilitation services summarizing the discussion and interaction in a poem that makes the audience and me proud and a little stunned that we participated in something so magical.

Author, Community Organizer, Social Entrepreneur